Booking
Lessons & Activities
Swiss Ski Schools Season Opening Offer: Try out our ski instructors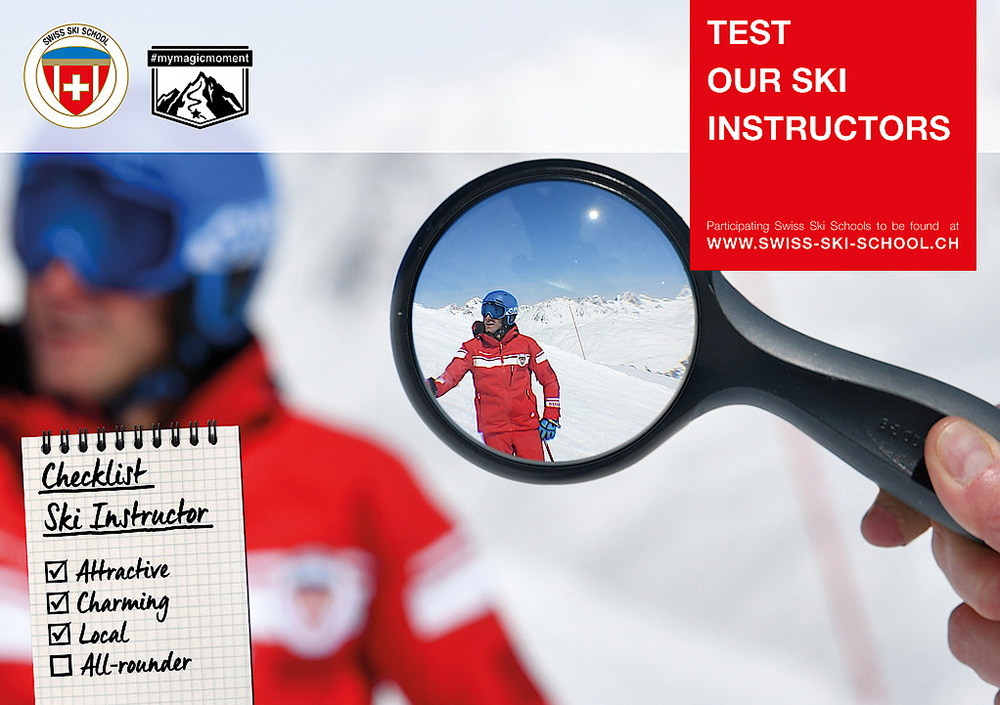 You can put our ski instructors to the test the Swiss Ski Schools completely free of charge!
The Swiss Ski Schools have come up with something really special for the opening of the Winter 2020/2021 season. Keen to add to the overall visitor experience, the Swiss Ski Schools will be offering their guests a special experience and tangible added value. On selected dates, our guests will be able to put our ski instructors to the test for free at many Swiss Ski Schools, ski a few runs with them, ask them for some skiing tips and generally see how good they are at what they do.
We are looking forward to seeing you!
12.12.2020 :
Schweizer Skischule Crans-Montana
13.12.2020 :
Schweizer Skischule Villars
Schweizer Skischule Belalp
19.12.2020 :
Ecole Suisse de Ski La Tzoumaz-Savoleyres
Schweizer Skischule Andermatt
Schweizer Skischule Bettmeralp
Schweizer Skischule Fiesch
Schweizer Skischule Giswil-Mörialp
Schweizer Skischule Riederalp
Schweizer Skischule Saas-Grund
05.01.2021 :
Schweizer Skischule Braunwald
23.01.2021 :
Ecole Suisse de Ski Grimentz-Zinal