Booking
Lessons & Activities
Take advantage of this opportunity to get individual tips and tricks from our snow sports instructors!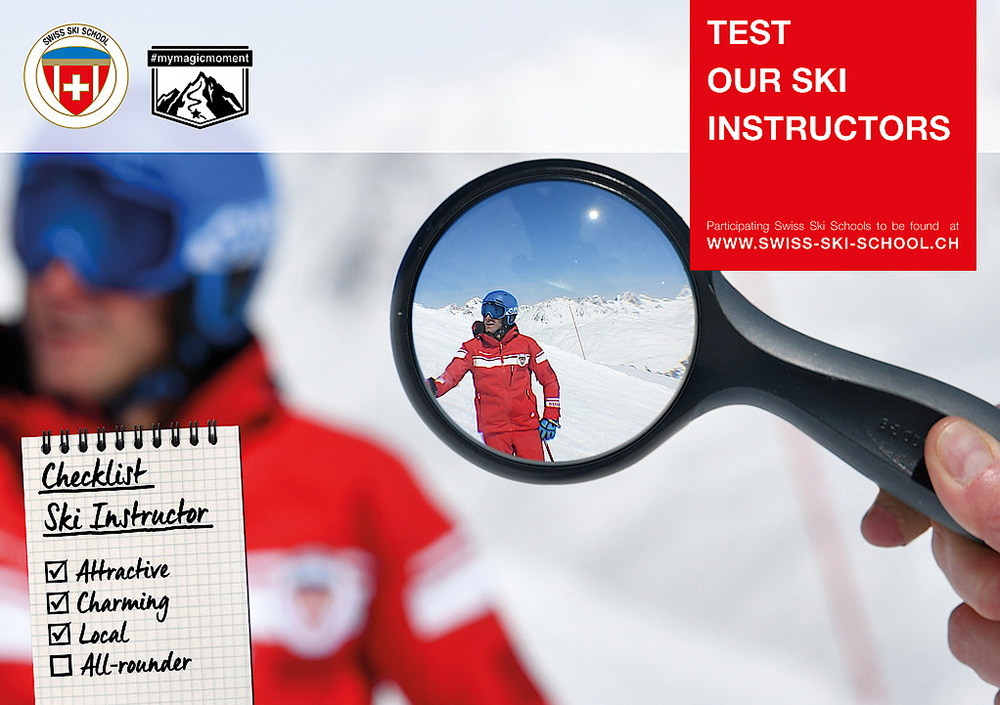 Our snow sports instructors can be put to the test for free this winter!
To make sure you get the most out of your winter sports holiday, our participating Swiss Ski Schools want to offer you a very special experience. Sign up for the "Try out our snow sports instructors" offer on the 18th of december 2021 and you'll get to go on a free downhill run with one of our snow sports instructors who will give you tips and advice on how to improve your technique. Book this offer and discover the quality of the Swiss Ski Schools' teaching and instructors for yourself.
We look forward to seeing you!
The list below shows where you can sample what our snow sports instructors have to offer:
Contact directly the Swiss Ski School of your choice to be part of the event!