Search
Lessons & Activities
Your snowboarding career is still in the early stages and you have great ambitions
You are learning the first turns and tricks and can snowboard on easy pistes and try out different moves safely in the snow park. Your love of snowboarding has been awakened and has whetted your appetite for more.
Blue Prince/Princess
Blue King/Queen
Blue Star
Blue Prince/Princess
Level Blue Prince/Princess Snowboard
Blue King/Queen
Blue Star
This is how the SSL works
Choose your league! Ski League or Snowboard League. Your progress is entered in the Snow League Booklet. To successfully complete a level, you need to have mastered all four forms of this level… And you are then awarded a medal.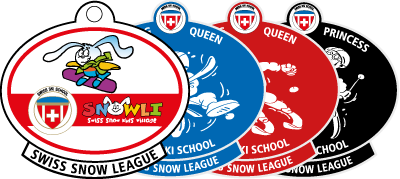 Swiss Snow League & Swiss Snow Academy.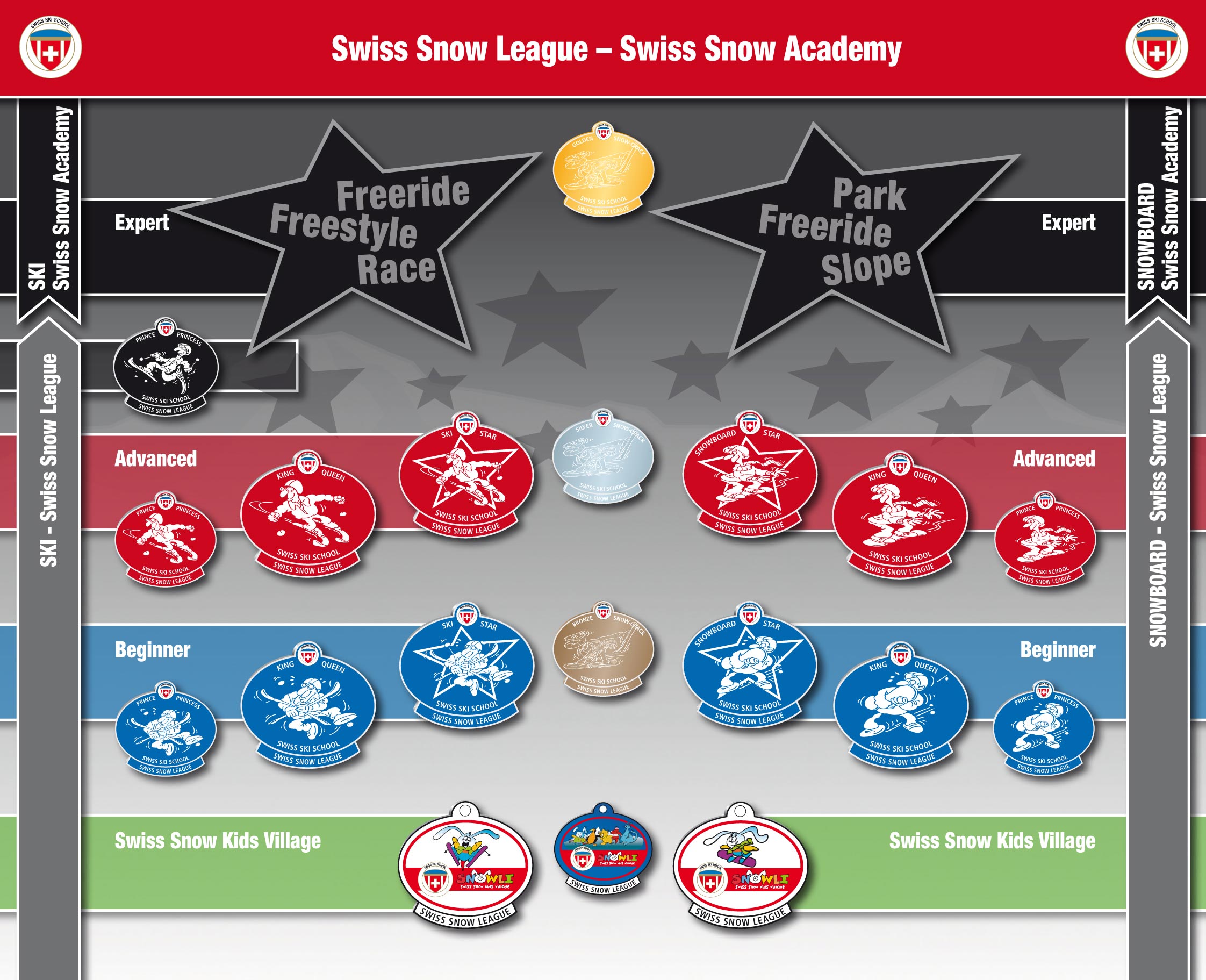 10 FIS Rules for the Conduct of Skiers and Snowboarders.